Glasgow Commonwealth Games ticket aim 'too ambitious'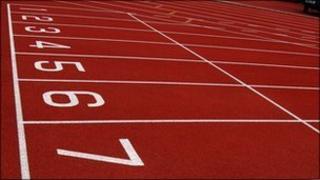 Projected ticket sales for the Commonwealth Games in Glasgow could be too ambitious and may have to be revised downwards, MSPs have said.
In a report, Holyrood's Public Audit Committee also highlighted increases to the initial budget and issues around the way the budget has been managed.
The committee said organisers must monitor the situation to guarantee delivery on time and on budget.
Glasgow 2014 said it was confident that ticket sales would meet targets.
The concerns are outlined in the committee's report, Progress on Planning for the Delivery of the Commonwealth Games 2014.
The committee said that given the change in the economic situation since the Manchester Games in 2002, ticket sales projections for the Glasgow Games may be too ambitious and may need to be reviewed.
The committee recommends that, in view of budget increases to date, the organising Committee - Glasgow 2014 Ltd - should ensure "robust monitoring and risk management procedures are maintained to guarantee that the games are delivered on time and on budget".
The committee's report also highlights issues surrounding the way in which the budget has been managed to date and is concerned that potential inflationary increases had not been built into forecasts until May 2010.
Committee convener, Hugh Henry, said: "Given that the organising committee recognises that ticket sales may prove challenging for the Glasgow Games, early action should be taken to ensure maximum revenue is generated should sales figures indicate less than expected uptake.
"We are concerned that inflation had not been built into budget projections earlier and that the strategic partners continued to deal in 2007 prices.
"We were given contradictory and unclear evidence on how inflation would be managed going forward.
'Ticketing projection'
"We therefore recommend that inflation continues to be factored into all future budget projections together with a comparison of 2007 prices."
Mr Henry said the committee would ask the Scottish government to ensure that its lead officials were familiar with the detail due to the large sums of public funding involved.
A spokeswoman for Glasgow 2014 said: "We are confident that our ticketing strategy will ensure that we meet our revenue and spectator targets.
"The bid team looked at Manchester 2002's ticket sales to help form the ticketing projection for Glasgow 2014.
"After the bid was won, further work was done and the ticketing projections were reduced to reflect the changing economic climate."
The spokeswoman said it was anticipated that Glasgow would benefit from the considerable interest generated by the 2012 London Olympics.