Mull health centre gets go-ahead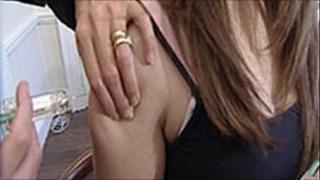 Plans for a new health centre on the island of Mull are now likely to go ahead, according to the Scottish government.
There were fears that the centre would fall victim to capital spending cuts.
But the health secretary Nicola Sturgeon has said that the project was too important to put off.
The government had previously stated that construction would not start before details of the UK government's spending review were unveiled.
On Wednesday it was reported that work on a new £8m health care centre for the islands of Mull and Iona had been put on hold.
'Free to proceed'
But speaking on BBC Radio Scotland, Ms Sturgeon said: "I think there are special circumstances.
"It is an island community, the project has been 10 years in the planning and it is integral to the modernisation of health and social care services on Mull and Iona.
"So having looked at that carefully, I have told NHS Highland that they are now free to proceed and to finalise the contract."
Chairman of NHS Highland, Garry Coutts, said: "I'm absolutely delighted.
"This is a very well developed project and a very important project for the local community and I'm grateful to the cabinet secretary for reviewing the impact stalling would have had on a remote island community.
"Giving us permission to go ahead is a cracking decision.
"The existing facility on Mull is not fit for purpose but it's not just about replacing an old building, it's about giving the community a proper integrated facility where NHS, social work and housing association staff work together and with some new sheltered housing which will allow people to stay in their own homes for longer."
The 10-year campaign by people on the islands has raised more than £300,000 towards the cost of the centre - which has been in the pipeline since 2001.