Ayrshire mine shaft death FAI to re-open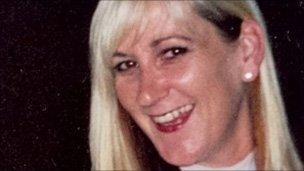 An inquiry into the death of a woman who fell down a mine shaft in Ayrshire is to reopen for the second time to hear new evidence.
Alison Hume, 44, suffered a heart attack on being brought to the surface after six hours down the shaft near her home in Galston, in July 2008.
Sheriff Desmond Leslie said the inquiry would reopen to hear from the Scottish Cave Rescue Organisation.
It asked to testify after not being invited to attend two past hearings.
The inquiry, being heard at Kilmarnock Sheriff Court, has previously heard how Ms Hume's rescue was delayed as firefighters who volunteered to be lowered down were over-ruled by senior officers for health and safety reasons.
Sheriff Leslie told a procedural hearing on Friday that evidence from cave rescue personnel "may be helpful" in assisting him in his determination.
He said: "For these reasons it seems to me to be appropriate that further inquiries be made and further witnesses called on behalf of Scottish Cave Rescue.
"I fully understand this inquiry is extending well beyond the period that would perhaps be considered in normal circumstances."
Gregor Forbes, solicitor for Alison Hume's family, said it was important "as full a picture as possible" was gained from the inquiry.
Outside court Hugh Cowan, 68, Ms Hume's stepfather, said that although nothing would bring her back he welcomed the move.
Mr Cowan added: "The more it goes on the more I think Alison really should have been rescued.
"Co-ordination seems to have been absolutely nowhere and and attitude of "not on my patch" appeared to develop when all the services should have been pulling together.
"It's going to be a long haul but I feel the sheriff is on top of the inquiry and we can only hope that some good comes out in the end."
The inquiry reopened for the first time in August after a retired firefighter contacted Sheriff Leslie about safety rules.
The fresh evidence will be heard over three days in February.
Related Internet Links
The BBC is not responsible for the content of external sites.