Tommy Sheridan perjury trial - Timeline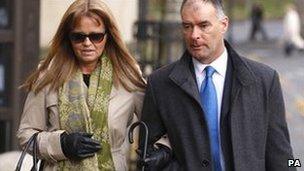 Former Scottish Socialist Party leader Tommy Sheridan, 46, is on trial accused of perjury.
His wife Gail, also 46, faced perjury charges which have now been dropped.
It is claimed Mr Sheridan lied in court so that he could successfully sue the News of the World in 2006.
The former MSP won £200,000 in damages after the newspaper printed allegations about his private life, claiming that he was an adulterer who had visited a swingers club.
Following a police investigation, Mr Sheridan was charged with perjury. He denies the allegations.
Here, is a breakdown of the court case so far.