Appeal to save Scots 'video-age' memories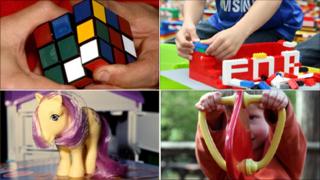 Researchers at Glasgow University have issued a nationwide appeal for video footage depicting childhood in Scotland during the 1980s and 1990s.
They want to save for posterity video which captures youngsters at school, at play or at public events.
Those behind the project said such material was "in danger of extinction" and that it was important to get it "before it is lost".
They want donations of video, filmed between 1980 and 2000.
'Political change'
Dr Karen Lury, the principal investigator for the project, said: "Remember the Buggles song, 'Video killed the Radio Star'?
"Well, ironically it is now the video generation of non-commercial film-makers and their work that are in danger of extinction.
"The Scottish Screen Archive is bursting with films of children: from films showing clinics for children with rickets in the 1930s to moody teenagers in the 1970s.
"But once we reach the age of video it stops."
Dr Lucy said it was possible that the relative cheapness of video meant amateur film-makers could create films themselves for the first time during the period.
She added: "Our project is determined to find these movie-makers working in video to understand how this soon to be forgotten media defined a generation living and growing up in Scotland over a period of huge social and political change - from the poll tax riots to the era of 'Glasgow's Smiles Better' and beyond."
The project has been launched in conjunction with the Scottish Screen Archive and is funded by the Arts and Humanities Research Council (AHRC).
Anyone wishing to contribute to the project should visit www.gla.ac.uk/cams for instructions on how to take part.
The research team has urged people not to send video without being advised to do so.