Sir Tom Jones to play Celtic Connections festival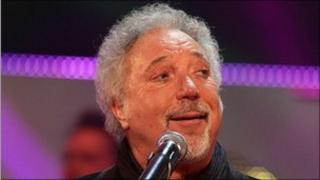 Sir Tom Jones is to appear at the 2011 Celtic Connections festival in Glasgow in an exclusive one-off show.
The Welsh music legend will perform his latest album, Praise and Blame, at the Royal Concert Hall on 17 January.
Jones' acclaimed 39th studio album is a collection of American gospel, blues, traditional and country songs.
Celtic Connections 2011 will run from 13 to 30 January and has 300 concerts, ceilidhs, talks, workshops and free events taking place in 14 venues.
The festival, which was originally a filler in Glasgow Royal Concert Hall's winter programme, is due to enter its 18th year.
Donald Shaw, Celtic Connections artistic director, said: "Tom Jones is a true musical icon, and we are honoured to be able to bring him to Celtic Connections.
"This January, the festival pays tribute to the influence of the great gospel tradition, and Tom Jones' performance of his stunning gospel, roots and blues album, Praise and Blame, forms part of this strand."