Hepatitis C fears prompt screening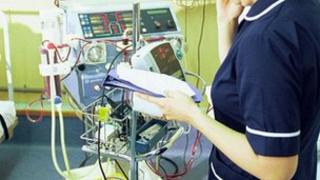 Hundreds of dialysis patients are to be screened for hepatitis C after two people contracted it during treatment at the same unit in Spain.
The patients, who are from Greater Glasgow and Clyde and Forth Valley, were found to be infected with the condition on return from holiday.
The dialysis unit in Spain has now been closed as a precaution.
Meanwhile, screening for tuberculosis (TB) is to be offered at a Glasgow school after a teacher became ill.
Children at Glendale primary in the Pollokshields area of the city are being offered the screening as a precaution to ensure they have not contracted the infection.
The Public Health Protection Unit of NHS Greater Glasgow and Clyde has launched an investigation into the case.
The teacher is recovering at home.
Dr Gillian Penrice, consultant in public health medicine, NHS Greater Glasgow and Clyde, said: "The patient is being given the appropriate treatment and as a precautionary measure we are arranging to carry out screening of any students who have been in close contact with the patient."
However, 245 dialysis patients in Greater Glasgow and Clyde and the Forth Valley have been contacted by their health authorities informing them of the hepatitis C cases.
Health Protection Scotland (HPS) said that the risk of the two people affected by the Spanish unit passing on hepatitis C to any other dialysis patients in their health board areas was "extremely low".
'Additional testing'
Professor David Goldberg, consultant epidemiologist at HPS, said: "We are undertaking this additional testing purely as precaution.
"Patients undergoing dialysis in Scotland can be assured that the risk of acquiring any blood-borne virus infection, such as hepatitis C, is extremely low."
Dialysis patients are already routinely screened for hepatitis C, a blood-borne virus which can be caught only if blood carrying the virus gets into the blood stream.
HPS said 140 patients from NHS Greater Glasgow and Clyde and 105 from NHS Forth Valley have been contacted by letter and asked for additional screening as a precautionary measure.