Glasgow City Council accepts funding deal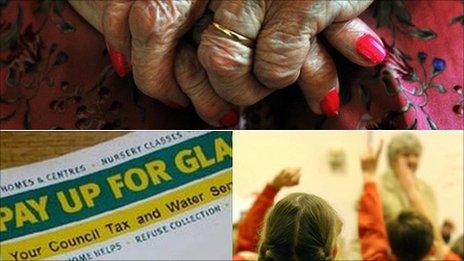 Glasgow City Council has agreed to accept the local authority funding deal offered by the Scottish government.
Council leader Gordon Matheson had expressed anger at the proposed offer to limit cuts in return for a council tax freeze in 2011.
But Mr Matheson, a Labour councillor, has written to the finance secretary accepting the terms of the agreement.
The Scottish government said the settlement was the "best possible deal" available.
Finance Secretary John Swinney said it provided councils with a greater degree of protection than other parts of the public sector.
He added: "In return for the Scottish government maintaining local government's budget share, councils will deliver on vital objectives such as the council tax freeze, maintaining record police numbers, and the protection of free personal care.
"Labour may not like these policies - but the Scottish government, and overwhelmingly the people of Scotland, do."
Scotland's 32 local authorities have been offered £11.5bn to spend in the year ahead.
Council group Cosla has already agreed to the offer, but individual councils have to agree to the deal, in which cuts in local authority spending would be limited to 2.6%.
Glasgow City Council has frozen the council tax since 2006, two years before a deal between councils and the Scottish government led to a national council tax freeze.
But Mr Matheson had previously argued that local authorities should be able to increase the council tax in 2011 without losing money from central government.
Related Internet Links
The BBC is not responsible for the content of external sites.