Dog walker raped in Coatbridge residential area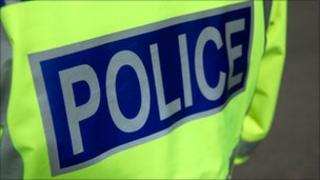 A woman was raped in a residential area of Coatbridge on New Year's Day, police have said.
The 44-year-old was walking her dog at 0300 GMT near Oxford Street when a man approached her, forced her to the ground and attacked her.
The suspect then made off in the direction of Dundyvan Road.
He is described as a white male, about 5ft 11in tall, with short greying hair. He is missing his front left tooth and has a lump under his right eye.
Det Sgt David McFall, who is leading the investigation, said officers had carried out a thorough forensic examination at the scene of the crime, and had been making door-to-door inquiries.
'Not common'
He said: "We have had a very positive response from the local community; however it is quite probable that a lot of households were still celebrating the bells at this time, so there may be people not local to the area that were at a nearby party or indeed going home at this time.
"With this in mind we are hopeful that someone may have unwittingly seen something that could be helpful to the inquiry.
"Thankfully the nature of the assault is not a common occurrence in the Coatbridge area; however we appreciate people will naturally be concerned."
He said he wanted to reassure the community that officers were working round the clock to trace the suspect.
He was said to be wearing a dark boxed jacket, with a red coloured t-shirt underneath, blue jeans and running shoes.