Teenager saved brother's life night before killing him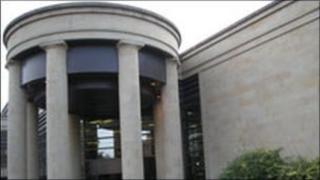 A teenager who saved his half-brother's life one night and then killed him the next has been detained for four years and three months.
Dean Haddow, 17, admitted the culpable homicide of Stephen Gormley at their flat in Cambuslang on 26 April 2010.
The High Court in Glasgow heard Haddow resuscitated his brother when he became unwell and stopped breathing.
But the next night, he kicked and punched the 32-year-old to death after he made jibes about his dead baby.
Mr Gormley died from brain injuries eight days after the attack.
Baby argument
The court heard how Haddow followed instructions from 999 operators and resuscitated his brother after he became unwell on 25 April last year.
The following night, however, an argument started after the victim made remarks about Haddow having fathered a child who was now dead.
Mr Gormley was punched by Haddow several times on the face. This caused him to fall to the ground from his chair where his brother kicked him several times in the face.
Mr Gormley did not try to fight back during the attack, but tried to cover his head with his hands.
When Haddow later left the flat, the victim was no longer moving or speaking and was covered in blood.
The court was told that Mr Gormley was taken to the Southern General Hospital in Glasgow where he died on 4 May from brain injuries.
Pathologists said it was unlikely that Mr Gormley had been kicked more than three times on the head.
When quizzed by police, Haddow told them: "I never tried to murder him, it's the last thing I would do.
"I don't know what happened. I just went off my head and couldn't stop myself."
Haddow was originally charged with murder, but his plea of not guilty to a reduced charge was accepted by the Crown.
Sentencing him, judge Lord Matthews said: "This is a very tragic case involving the death of your half-brother, a young man with whom you had formed a good relationship with.
"No words I say or sentence I pass will ever change that."