Free Church minister resigns over music in services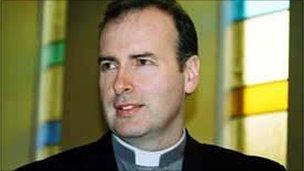 A Free Church preacher in Glasgow has resigned over the introduction of music and hymns in services.
Rev Kenneth Stewart has been minister of Dowanvale Free Church in Glasgow's west end for the past 10 years.
His time there has seen the congregation grow to become the second-largest Free church in Scotland.
The Uist-born minister announced plans to resign two weeks ago, after the church narrowly voted to allow hymn singing and the use of instruments.
Previously, unaccompanied psalm singing was the only music permitted in public worship by the Free Church.
Mr Stewart stepped down because he believed the decision by the church assembly, which was announced in November, had broken the church's constitution.
He also said it was against the teaching of the church's summary of Bible teaching, the Westminster Confession of Faith.
This year's Free Church moderator has denied both of those claims.
Mr Stewart's resignation has now been accepted by the denomination.
A Glasgow presbytery spokesman said they were saddened by his decision to leave, but they had to accept it.
On Sunday the Dowanvale congregation will be declared vacant; then permission will sought for them to begin the process of choosing a new minister.
The Free Church was formed in 1843 after more than 450 ministers walked out of the Church of Scotland general assembly in a row over how ministers were appointed.
Related Internet Links
The BBC is not responsible for the content of external sites.