Scottish millionaire in 'legal aid' divorce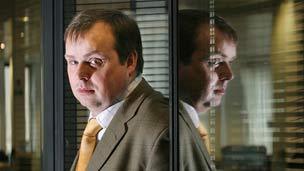 Politicians have criticised a decision to grant legal aid to a millionaire and his ex-wife during a divorce battle.
Former mobile phone tycoon, Jim Morrison, 47, was pursued for £10m by former wife Diane after their 21-year marriage collapsed.
She has been awarded £1.6m at the Court of Session in Edinburgh.
Court papers revealed both sides were funded by legal aid. Scotland's main parties have questioned why they qualified for taxpayer-funded help.
Mr Morrison once figured in a list of the richest people in Scotland and was estimated to have made £10m before his firm crashed in 2009.
Before this, he enjoyed a lavish lifestyle and had once spent £50,000 on a holiday for his wife to celebrate the windfall which resulted from the flotation of a company.
After he and his wife divorced, following his infidelity, she sought a £20m settlement but later dropped the figure to £10m.
He now lives in the United States and relies for his income on a pension fund worth about £700,000, while she lives in Glasgow.
Judge Lady Clark noted that a major investigation had been conducted into Mr Morrison's finances before it was decided that he qualified for legal aid.
In her ruling, the judge said: "This case is unusual in many respects. One of the features I find most unusual is that since 2005 the husband has given most of his cash assets in one form or another to other people, including the wife."
"I am in no doubt it is because he has basically given away most of his money...that he now has such limited resources."
The judge said there was no evidence that he had been trying to hide his assets to avoid having to hand over money to his ex-wife.
Politicians from Scotland's main political parties have questioned the decision to award both parties in the divorce legal aid.
Scottish Liberal Democrat justice spokesman Robert Brown said: "It is difficult to understand how this man was able to get legal aid when the court found there were significant assets available to him from which his wife was awarded £1.6m.
"To my mind, this is not what the legal aid fund is for."
Related Internet Links
The BBC is not responsible for the content of external sites.