Inverclyde drug 'player' to hand over cocaine cash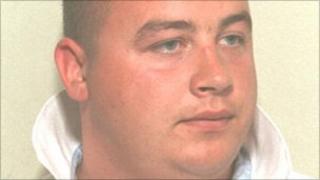 A cocaine trafficker, described as "the main player" in a drug operation, has been ordered to hand over more than £45,000 in crime profits.
William Byrne, 26, of Wemyss Bay, Inverclyde, was jailed in 2010 for four and a half years after admitting being concerned in the supply of cocaine.
Byrne was caught during an undercover police operation which netted drugs with a street value of about £240,000.
The High Court in Edinburgh told him to pay the realisable value of his assets.
The Crown launched proceedings to strip Byrne of crime profits following his conviction.
The judge who jailed him, Lord Matthews, told him: "You were involved with the supply of cocaine over seven months or so and you did that for money. You obviously were the main player."
Drugs and money
At the hearing on Monday, advocate depute Barry Divers asked Lord Malcolm to record the benefits derived from Byrne's general criminal conduct at £376,098, but to make a confiscation order for the sum of £45,279.
Mr Divers said the latter figure included equity on Byrne's home in Inverclyde.
Byrne was told that he would have six months to pay the money.
He was convicted after becoming a target for a Scottish Crime and Drug Enforcement Agency, which was investigating the distribution of illegal drugs in the country.
It was discovered Byrne had recruited couriers for his operation and a bag delivered to an address in Bonnyrigg, in Midlothian, was seized. It was found to contain almost 1kg (2.2lb) of high purity cocaine.
However, police said it could be bulked out to a total of 6kg (13.2) and had the potential to make £240,000 if sold on the streets.
A further cocaine seizure was later made, worth £20,000. One of those involved in the handover later admitted he had delivered both drugs and money for Byrne.