BBC Scotland's head of news Atholl Duncan to leave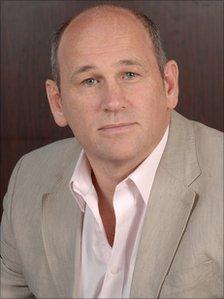 BBC Scotland's head of news and current affairs Atholl Duncan has announced that he is to leave the corporation after the Holyrood elections.
Mr Duncan told staff that he had accepted a job as executive director, UK and Global, with ICAS - the professional body of accountants.
He joined the BBC in 1984 and worked in senior news roles, before leaving to join Scottish Water in 2003.
Mr Duncan returned in 2006 to head up the news and current affairs output.
John Boothman, the head of newsgathering at BBC Scotland, will take over the post on an interim basis from 9 May.
A selection process will then be held to appoint Mr Duncan's successor.
In an e-mail to staff, Mr Duncan said: "It has been a pleasure and a privilege to lead the BBC's journalism in Scotland for the past four and a half years.
"All will have their own views on how successful a period this has been. What I've tried to do is to improve our journalism in the stormy waters of making substantial savings from our budget."
Mr Duncan said the news and current affairs department had delivered a number of successes "for around 25% less" than it cost to run the section five years ago.
BBC Scotland director, Ken McQuarrie, paid tribute to Mr Duncan's "commitment and professionalism".
Mr McQuarrie said: "He has played a key role in delivering high quality journalism for our audiences, however they choose to consume it.
"Under his stewardship, our news team has won a string of awards and we wish him well in his new venture."