Brady first Irish primate to attend royal wedding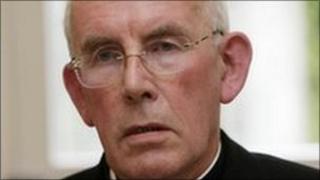 The Catholic Primate of Ireland, Cardinal Sean Brady, is to attend the royal wedding of Prince William and Kate Middleton later this month.
It is the first time an Irish church man in his position has done so.
Cardinal Brady was the first Catholic primate to attend a Church of Ireland Synod and the installation of a Presbyterian moderator.
He has described the forthcoming visit of the Queen to the Republic as "an important religious and civic event".