Richard Gibbons' rape conviction quashed on appeal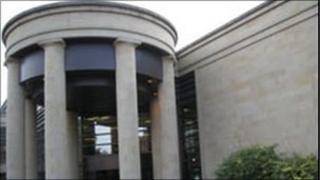 A man who was jailed for five years for rape has had his conviction quashed by judges at the Court of Criminal Appeal.
Richard Gibbons, 48, from Coatbridge, had been found guilty of rape by a majority verdict at the High Court in Glasgow last August.
His conviction was quashed after the appeal court heard from a judge at his original trial who said he believed Mr Gibbons had not received a fair trial.
The Crown also told appeal judges it no longer supported the conviction.
Mr Gibbons was found guilty by a majority verdict of the rape of a woman at a house in Airdrie in November 2008. He had denied the allegations.
He raised an appeal against his conviction, maintaining he had been a victim of a miscarriage of justice. He was freed in November last year pending the appeal.
Admissions 'untrue'
In November 2008, Mr Gibbons was initially detained and taken to a police station where he was questioned and charged with a minor assault on a woman.
Later that morning, he was allowed to see a solicitor but no charge of rape had been mentioned.
Hours later he was interviewed again, this time about a rape allegation. He asked for a solicitor and was refused.
Mr Gibbons said that admissions he made were untrue because he was at "rock bottom" and wanted to end the interview.
In his grounds of appeal, lawyers acting for Mr Gibbons argued that the decision to allow the jury to hear evidence from the second interview was in error.
His trial judge, Lord McEwan, told the appeal judges in a report: "I maintain firmly of the opinion that this appellant did not receive a fair trial due to a view taken after an evidential hearing."
A temporary judge had previously refused a defence objection to the admission of a police interview with Mr Gibbons in evidence, which the prosecution relied on for corroboration in the case.
'No alternative'
Lord McEwan said: "I thought at the time and remain of the view that I would have disallowed the interview but I had no alternative but to allow the trial to proceed, including the interview."
The judge noted that the later Cadder case, where the Supreme Court in London ruled against police interviews without legal representation on human rights grounds, would have important implications for Mr Gibbons' appeal.
At his appeal, it was submitted that the manner of obtaining admissions was unfair and unjust and contrary to his right to a fair trial under the European Convention of Human Rights.
It was also maintained he had no prior notice of the serious nature of the allegation on which he was interviewed the second time.
Officers proceeded with the questioning knowing that he would not have had the opportunity of legal advice over the allegation in advance of the interview, it was argued.
When the appeal case was called before Lord Eassie, sitting with Lord Bonomy and Lord Brodie, at a procedural hearing, defence solicitor advocate Brian Gilfedder said he understood the Crown had been going to consider its position in the case.
Advocate depute Andrew Stewart QC told the appeal judges: "The Crown has given careful consideration to this matter and is no longer supporting the conviction and there will be no motion for a retrial."