Reliance could have prevented man's police cell suicide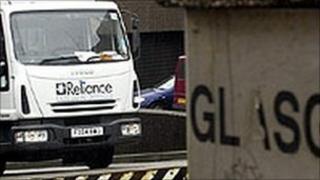 A man's suicide while in police custody could have been avoided if security firm Reliance had taken better precautions, an inquiry has ruled.
Robert Shreenan, 48, had been given a plastic bag by Reliance staff after he complained of feeling sick, while being driven to Clydebank police station.
About 40 minutes after being put in his cell he was found dead.
The FAI at Dumbarton Sheriff Court was told that Reliance now used paper bags.
Sheriff Mhairi MacTaggart said Mr Shreenan would not have died in police custody on 14 July 2008 if Reliance staff had taken the bag from him.
She also said Reliance staff should have told police at the station that Mr Shreenan, who lived in Blackburn, Lancashire, had the bag.