Teenager in court over Michael Davis stabbing death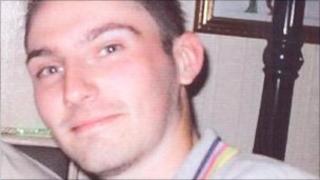 A teenager charged with murdering a cleaner in Glasgow city centre has made his first public court appearance.
Tianhui Zhan, 18, also known as Jeff Zhan, is accused of fatally stabbing 21-year-old Michael Davis in the city's West Campbell Street in October.
Mr Zhan's lawyer did not enter a plea after telling the High Court in Glasgow that defence inquiries were ongoing.
Judge Lord Bracadale adjourned the case until a further preliminary hearing next month.
Mr Zhan is said to have repeatedly struck Mr Davis with a knife or similar instrument, leaving him so severely injured that he died in hospital the next day.
The 21-year-old, from the city's Germiston area, is believed to have finished his cleaning shift at the Student Loans Company and was walking to another job when it is claimed he was attacked.