Armando Iannucci to receive honorary degree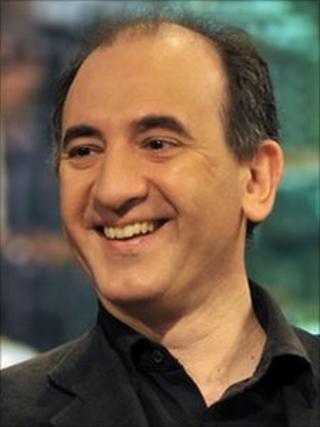 The satirist behind television's The Thick of It and I'm Alan Partridge is to be awarded an honorary degree from Glasgow University.
Armando Iannucci, who was born in the city, will be made a doctor of letters in recognition of his contribution to writing, television and film-making.
University vice principal Professor Graham Caie described his comedy writing as "wonderfully witty".
Iannucci will be awarded the honorary degree at a ceremony on 28 June.
He began his career on BBC Radio Scotland and Radio 4 then moved into television, writing for comedy shows such as The Day Today; Knowing Me, Knowing You with Alan Partridge; and Time Trumpet.
Iannucci also directed feature film In The Loop, based on The Thick Of It, a series which satirises the inner workings of the British government.
'Scathing satire'
His writing has won him three British Comedy Awards and two Sony Radio Awards.
Vice-principal Caie said: "Armando's comedy writing is wonderfully witty, his satire supremely scathing.
"He has delivered several very memorable characters into the public's affection, including Alan Partridge and Malcolm Tucker.
"Armando is another representative of a proud writing and comic tradition in Glasgow and he continues to go from strength to strength. We are delighted to recognise his achievements with an honorary degree."
The university is also awarding honorary degrees to Lord McFall; Celtic Connections artistic director Donald Shaw; Glasgow International Festival of Visual Arts director Katrina Brown; writer and translator Alastair Reid; Presbytery of Glasgow's Reverend David Lunan; and barrister and judge Marjorie Hale.