Police custody officer 'assaulted man with lighter'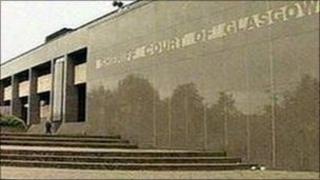 A police custody officer who held a lit cigarette lighter at a prisoner's fingers has denied trying to burn him.
John Mullen, 51, a Strathclyde Police custody officer, claimed he was using lighter as a "diversionary technique" to help deal with an unruly prisoner.
The Glasgow Sheriff Court trial heard the incident happened at Baird Street police station, Glasgow, in March 2009.
Prisoner Bernard Gallagher, 46, was allegedly assaulted after refusing to put his arm back inside his cell hatch.
Mr Mullen claimed he used the lighter to try to startle him.
He also faces an alternative charge of breaching the peace by brandishing the lighter at Mr Gallagher.
The court heard Mr Gallagher - who has a string of previous convictions for violence - stuck his arm out of his cell hatch when Mr Mullen opened it to offer him something to eat.
Mr Mullen said: "I asked him to put his hand back but he refused and was shouting and swearing at me.
"I asked him three times and when he refused to do it I pressed the panic alarm to signal for help."
The court was told that police sergeant Hazel Gibb then arrived with another custody officer and tried to get Mr Gallagher to put his arm back inside the cell but he again refused.
Mr Mullen said he decided to take action and asked one of his colleagues for the lighter.
He said: "I flicked the lighter towards his fingers and he pulled his fingers in and I was able to put the hatch up."
His defence QC Paul McBride asked: "How long did you hold the lighter at him?"
He replied: "Seconds, I just flicked it and then moved it forward and back very briefly. It had the desired effect."
No injuries
Mr McBride asked: "Did you intend to burn this man?"
Mr Mullen replied: "No, I had no intention of hurting anyone."
The court heard that Mr Gallagher then shouted at Mr Mullen: "You've burnt me, I'll have your job and your pension for that."
Mr Gallagher offered to drop his complaint if the breach of the peace charge he faced was dropped, the court was told.
In an examination by the police casualty surgeon Mr Gallagher was found to have suffered no injuries.
The trial, before Sheriff Anthony Deutsch, continues.