Mother warns of food label 'allergy advice' mistakes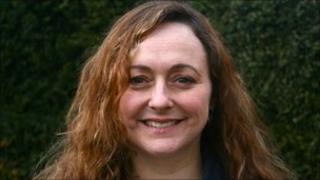 A mother has warned parents to beware of the accuracy of allergy advice on food labels.
Chloe Homewood-Allen's three-year-old daughter Maisie develops a severe itchy rash if she eats eggs.
Mrs Homewood-Allen noticed egg was missing from the labels' advice section on 10 out of 20 bakery products at her local Co-operative shop in Glasgow.
The Co-op said it had removed the products from sale and the manufacturer was working to update the labels.
Mrs Homewood-Allen had complained to the shop but was told that as egg was listed in the ingredients, the label was not illegal.
Mrs Homewood-Allen said: "Getting the allergy box wrong is worse than having no box at all.
"If half of these products have egg in the allergy box and half don't, how on earth are people going to know what to look for?
"Food allergies are a nightmare and dominate a lot of our lives as mums.
"It's terrible if you get it wrong and your child eats something they shouldn't."
Mrs Homewood-Allen was told by the shop manager that the wrongly labelled bakery products were made by a supplier and are in shops throughout Scotland.
It is the second time she has found mistakes on the allergy advice section of food labels.
Earlier in the year she spotted a similar mistake at Morrisons, although after she complained the product was immediately removed from sale.
'Could be fatal'
Mrs Homewoood-Allen added: "I'm now not confident these allergy boxes are any use because I'm going to have to go through every single ingredients list and double-check.
"That really worries me. If they get the allergy box wrong it could be fatal.
"People need to know they can't necessarily trust these little boxes."
A spokesperson for the Food Standards Agency told the BBC that allergy information or "alert boxes" were not a legal requirement and their use was entirely voluntary.
However the FSA said that consumers often use allergy boxes as a "first means" of checking for food that they are allergic to, and that supermarkets usually withdraw products with incomplete allergy statements.
In such circumstances the FSA would also issue an "allergy alert".
'Precautionary measure'
A spokesperson for The Co-operative Group said the Lamond the Baker brand had inadvertently failed to ensure the allergy box information was correct, although there is no legal requirement to carry one.
The spokesperson added: "Therefore, as a precautionary measure, we have removed all relevant Lamond bakery products from sale in the store in Pollokshaws Road and, working with the supplier, are recalling them from all stores until the supplier is able to print all allergens clearly on the label.
"We are grateful to the customer who brought this to our attention, and apologise to our customers for any inconvenience caused."