Kilmarnock revamp will create 100 jobs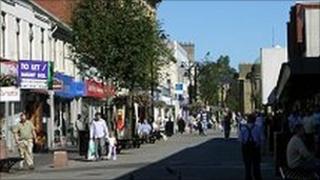 More than 100 jobs are to be created in Kilmarnock as part of a £21m regeneration investment in the town centre.
Kilmarnock-based firm the Klin Group said the jobs would be in construction and professional services.
It will be creating 26,500 sq ft of new offices which will be bought by East Ayrshire Council to be used by 350 employees.
Plans for the next phase of the project includes shops and offices.
Derek MacGarvie, Bank of Scotland senior manager for commercial, said: "We are pleased to support The Klin Group in this, the latest phase of a pivotal regeneration project, which will give the Ayrshire economy a much-needed boost by creating new construction jobs and relocating hundreds of public sector workers to Kilmarnock's town centre."