Glasgow to host new Hollywood film Cloud Atlas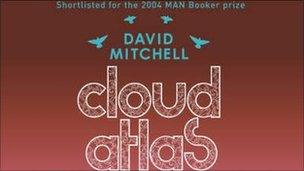 Glasgow is to host another major Hollywood production - weeks after the Brad Pitt zombie movie World War Z finished filming in the city.
Shooting for Cloud Atlas, which stars Oscar winners Tom Hanks and Susan Sarandon, will take place between 16 and 18 September and on 26 September.
The film is based on David Mitchell's award-winning 2004 novel.
Its six related stories span from the 19th Century to a near dystopian and eventual post apocalyptic future.
The decision to bring Cloud Atlas to the city was taken after its production team met with Glasgow City Council's Glasgow Film Office (GFO).
City council leader, Gordon Matheson, said: "It is fantastic news that another major production is coming to film in Glasgow, and another sign that we are becoming the UK's film-friendliest city.
"The recent experience of the filming of World War Z in the city was extremely positive, and we look forward to welcoming Cloud Atlas later this month."
David Brown, Scottish line producer for Cloud Atlas, added: "The principle reason for coming to Glasgow is the welcome that the city gives to filmmakers.
"We are overwhelmed by the support and encouragement we have received from everyone in the city.
"This can-do attitude is turning Glasgow into a highly attractive proposition for film makers across the world."
He added: "In addition to a positive approach and its position as the gateway to the rest of Scotland, the city's architecture and classic grid system makes it uniquely appealing."
Related Internet Links
The BBC is not responsible for the content of external sites.