Erskine deaths inquiry: Georgia Rowe 'being bullied'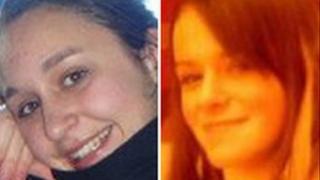 A teenage girl who fell to her death in an apparent suicide pact was the victim of sustained bullying at her care home, a fatal accident inquiry has heard.
Neve Lafferty, 15, and 14-year-old Georgia Rowe, died after falling from the Erskine Bridge in October 2009.
Both were residents at the Good Shepherd care centre in Renfrewshire.
Georgia's key worker Elizabeth Wilson told the inquiry she was "struggling to cope" with bullying and may have felt staff could not protect her.
Ms Wilson told the inquiry that Georgia had absconded four times from the unit in one month.
She said the teenager had struggled with incidents of bullying carried out by another teenager in the unit known as Miss M.
Safety claim
The inquiry heard that Miss M managed to steal a pair of scissors, despite being the subject of a one to one supervision order.
Miss M also tried to smash Georgia's bedroom window with her bare hands shouting that she was going to kill her.
Ms Wilson said that she had raised the issue with managers at the Good Shepherd unit but she could not recall any sanctions being taken against Miss M.
She said: "I think, perhaps, Georgia felt staff were ineffective and that staff couldn't keep her safe."
The key worker added that she felt "very frustrated" that nothing was being done.
The FAI also heard that key paperwork outlining Georgia's care plan was missing or had not been completed.
The inquiry at Paisley Sheriff Court continues.