Pair charged with journalist Phillip Cottrell murder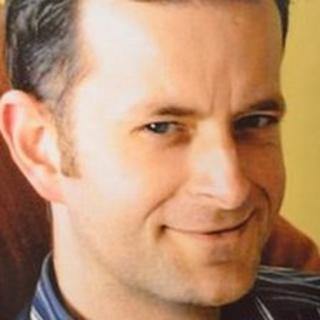 Two teenagers have appeared in court in New Zealand charged with the murder of British journalist Phillip Cottrell.
Nicho Waipuka, 19, and a 17-year-old, whose name has not been released, appeared at Wellington District Court.
Mr Cottrell, 43, was found unconscious in the street minutes after leaving work at Radio New Zealand at 05:30 on Saturday. He died later in hospital.
He had worked for BBC Scotland in Glasgow before settling in New Zealand. His funeral is to be held on Friday.
Lawyers for the 17-year old asked the judge to delay his identification until Friday to give him time to inform family members.
The judge also ordered that no photographs of the suspects be published as identification may be an issue in any subsequent trial.
Both teenagers come from the city of Lower Hutt, to the north of Wellington.
Police said they had found a brown wallet during searches, though they could not say if it was the wallet belonging to Mr Cottrell that was missing after the attack.
Radio New Zealand reporter Anne Marie May, who was at the hearing, said: "Nicho Waipuka was the first to appear in court.
"He was wearing a yellow T-shirt. He avoided looking at anyone in the courtroom when he came in and just stared straight ahead of him at the judge.
"His co-accused, the 17-year-old, was in a blue police issue type jumpsuit.
"Again he just came into court, looked straight ahead and didn't engage with anyone in the court."
Neither of the accused entered a plea. The 17-year-old was remanded in custody to appear again on Friday.
Nicho Waipuka was remanded to appear in court again on 21 December.