Physical education fund for Scottish schools planned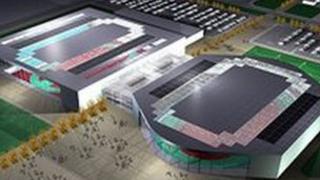 A new funding package is being put together to encourage physical education in schools, the BBC has learned.
The Scottish government is expected to release the details shortly.
In its election manifesto, the SNP promised to deliver two periods of PE in secondary schools - and two hours in primary schools - for every pupil.
The target date of 2014 coincides with the Commonwealth Games coming to Glasgow.
When secondary schools were inspected in 2010, only 60% were found to offer pupils two periods of PE each week.
A greater emphasis on physical education has been called for by sports bodies such as the Scottish Football Association (SFA).
SFA Director of Football Development Jim Fleeting said: "All young people, they need to have these skills, these physical literacy skills.
"It's so important for them. We believe at the Scottish FA that we should be doing that as a group, as a team and as a nation."