Clydebank theatre event celebrates legacy of Jimmy Reid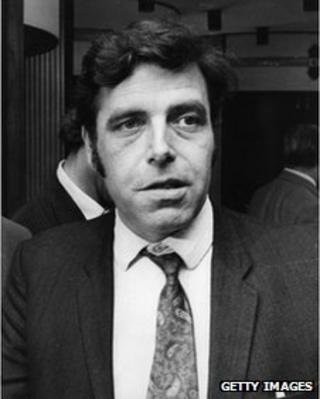 The life and legacy of trade union leader Jimmy Reid is being celebrated in a theatre performance in Clydebank.
Members of the local community will take part in the project, which comes 40 years after the famous "work-in" of thousands of shipbuilders on the Clyde.
The performance aims to highlight how the events of the early 1970s have left an imprint on the town.
Mr Reid, who died in 2010, led the work-in which thwarted government attempts to close the shipyards.
Created by Glasgow-based theatre company Visible Fictions, the performance is part of a project organised by the National Galleries of Scotland outreach team, in partnership with West Dunbartonshire Libraries and Museums.
The event will feature Mr Reid's inspirational oratory, the words and voices of the community, and filmed sequences set in the area's distinctive urban landscapes.
The project, entitled Work, was inspired by a bust of Mr Reid which was commissioned for the Scottish National Portrait Gallery in 1999.
Work is the first of five projects comprising The Nation//Live, a community outreach initiative which marks the reopening of the Scottish National Portrait Gallery in Edinburgh, following a £17.6m refurbishment.
The National Galleries' outreach team will work in-depth with communities and local partners in five Scottish areas, exploring both the past and the present, the national and the local, and linking homegrown heroes and events to the gallery's collection.