Barry McCluskey appeals sentence for preying on 49 young girls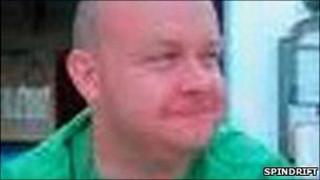 A former male nurse who pretended to be a teenage lesbian to prey on 49 young girls on social networking sites is to appeal his sentence.
Barry McCluskey was jailed for six years and eight months and handed a lifelong restriction order by judge Rita Rae QC last November.
The 39-year-old, from King's Park, Glasgow, admitted targeting the girls - aged 10 to 15 - between 2007 and 2010.
He also blackmailed some victims via Bebo and an instant messaging service.
The High Court of Justiciary in Edinburgh confirmed an appeal had been lodged and said a hearing would take place at a later date.
McCluskey pleaded guilty to 49 offences during a previous hearing at the High Court in Glasgow in February 2010.
Messaging service
The court heard how he preyed on young girls from his family home in Glasgow's King's Park, which he shared with his wife and two children.
McCluskey, who worked as a staff nurse at an un-named Glasgow hospital, trawled the Bebo social network site before contacting them via the MSN instant messaging service.
The court was told he posed as a girl called Clare or Missy and used a profile picture of a young female. He also claimed to be gay or bisexual.
Alison Di Rollo, prosecuting, said he never made face-to-face or physical contact with any of the girls.
She said he got some youngsters to strip and perform sex acts for him as he recorded the footage.
Ms Di Rollo said: "Those who were, or became reluctant, he would ask to do more - telling them if they did not, he may have to forward the video they had already done to friends."
The court heard how one of his victims begged McCluskey to stop, claiming she hated what was being asked.
Another youngster was sick with fear, felt suicidal and her hair began to fall out.
One schoolgirl pleaded with McCluskey that her mother was seriously ill and he did not understand her pain.
Video demands
But McCluskey told her: "Three more videos then I am out of your life forever."
Police began to look into McCluskey's behaviour in February 2010 after a complaint from the mother of a 13-year-old girl.
It was found she had been forced to carry out sex acts via a web cam.
Officers discovered that he had used 26 email addresses.
McCluskey was not at home when officers went to search his house in July 2010. He was instead found at the Erskine Bridge apparently contemplating suicide, claiming he had "done something bad".
An investigation, named Operation Trinity, later uncovered the full scale of McCluskey's behaviour.
McCluskey, who is now separated from his wife, also recorded schoolgirls as they shopped at an Asda store in the city's Toryglen area and women getting changed at a leisure centre in the Gorbals.
The court was told almost 10,000 indecent images of children were found on his computers.
Temporary judge Rae told McCluskey he was seen as a "high-risk offender" and that he met the criteria for an order for lifelong restriction.
She said: "Very cleverly, you manipulated and tricked your way into the homes, bedrooms and minds of the children that you specifically targeted."
The judge said the case illustrated "in a most startling fashion" the "danger of allowing children uncontrolled access to social networking sites on the internet".