Two men jailed for killing James Thompson in Port Glasgow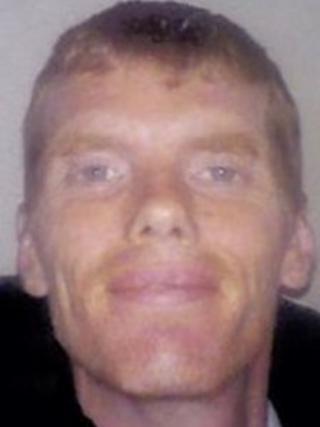 Two men have each been jailed for 12 years for stabbing a friend to death at his home in Inverclyde.
James Thompson, 33, was stabbed in the leg after a row and left to die at his flat in Port Glasgow in October 2011.
Vernon McIntyre, 37, and 33-year-old Darryn Canning, both from Port Glasgow, blamed each other after they were charged with murdering Mr Thompson.
They were jailed at the High Court in Glasgow after being convicted of the lesser charge of culpable homicide.
The court heard that Mr Thompson died from massive blood loss caused by his femoral artery being severed.
The jury heard a 999 call made by Canning in which he said: "My friend has just been stabbed. Jesus, God man there is blood coming out of his mouth and all that."
'Terrible killing'
Police and ambulance crews, however, were sent to the wrong address by Canning and it was three days later that police found Mr Thompson's body.
Jailing McIntyre and Canning for 12 years each, judge Lord McEwan told them: "Both of you have been convicted of a truly terrible killing of a young man who apparently was your friend.
"He was attacked and assaulted and it would seem left for dead on the bathroom floor. It is really terrible to have to deal with this.
"Neither of you is of good character and I can't distinguish between you, you will each be imprisoned for 12 years for this crime."