Pedestrian David Young 'thrown in air by car' in Scotstoun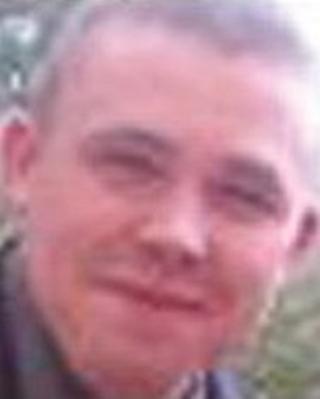 The trial of a man accused of causing death by dangerous driving has heard how a pedestrian was thrown into the air as a car crashed in Glasgow.
Witness Justin Mayes, 19, told the High Court in Glasgow that he tried to help David Young after the crash but the 26-year-old was pronounced dead.
Mr Mayes was giving evidence at the trial of Arthur MacVean.
The 63-year-old denies speeding in Dane Drive, Scotstoun, on 1 June 2010 and causing the death of Mr Young.
Mr Mayes told advocate depute Jamie Gilchrist QC that he was walking towards Scotstoun Leisure Centre at 16:25 to go to the gym when he saw a car smashing into a wall and then a lamp post.
He added: "It skidded into the lamp post and then kind of spun in the road, then hit a tree and came to a stop.
"I saw someone getting thrown from near the lamp post and someone lying near the lamp post. I knew there were two people injured.
Head injury
"I called 999 and ran down to the person who had been thrown in the air. He was lying face down."
Mr Mayes, who was trained in first aid in the Scouts, said that he dialled 999 and went over to see if he could help Mr Young.
He told the jury: "The man didn't have any shoes on. He had quite a severe head injury and a severely broken arm.
"I tried to take his pulse. It was quite erratic like his body was shutting down."
After a few minutes a woman arrived and told Mr Mayes she was an accident and emergency nurse.
She took the phone from him and assisted until paramedics arrived.
Mr Mayes added: "We realised he had stopped breathing and there was no pulse, we rolled him over to try to give CPR.
"When the paramedics arrived they told us to step back. They pronounced him dead."
The court heard that Mr Young, from the city's Partick area, was so severely injured that he died at the scene.
Trial judge Lord Brailsford praised Mr Mayes at the end of his evidence for going to Mr Young's aid.
Earlier the court heard from drivers who told the court they saw Mr MacVean's Vauxhall Vectra go through red lights at the junction of Danes Drive and Queen Victoria Drive, Glasgow, at high speed.
Stephen Abbott, 46, a salesman, described the speed as "unbelievable" and added: "I would say 70 mph."
Paramedic Jeffrey Proctor, 31, told the court that while a colleague attended to Mr Young he went over to Mr MacVean who was lying in the road nearby.
'Mangled wreck'
He said that Mr MacVean told him he was the driver of the dark blue Vectra which was described as a "mangled wreck."
Mr Gilchrist asked Mr Proctor: "Did you ask him how he came to be lying in the road?"
He replied: "He said he couldn't remember. He said he thought the car in front of him may have hit someone. He didn't appear to be aware of the gravity of the situation."
Under cross-examination by defence QC Donald Findlay, Mr Proctor was asked: "Wasn't Mr MacVean almost bizarrely normal?"
He replied: "He was reasonably calm."
Mr Proctor said that Mr MacVean had said he had been decorating that day and had popped out to the shops and added: "He said the engine had stuck open and his brakes had failed."
Mr Findlay added: "You said to the police the man seemed quite unconcerned about what had happened", and Mr Proctor said: "Yes."
The QC then said: "He had been thrown out of the mangled wreck of his car and didn't show any concern, but said he used to play rugby and was used to taking knocks," Mr Proctor replied: "Yes."
Mr Findlay then said: "He had really no sense of how serious that crash had been or that he had escaped death himself by a whisker," and Mr Proctor replied: "He didn't seem to."
Mr MacVean, from the city's Scotstoun area, is accused of causing the death of Mr Young by driving dangerously at speeds in excess of 65 mph, overtaking a car stopped at a red light, mounting a kerb, striking a wall, colliding with Mr Young and then hitting a lamp post and a tree.
He denies the charge.