Wi-fi trial on Glasgow to Edinburgh train route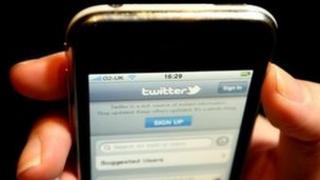 A wi-fi trial has been launched to give customers on Scotland's busiest train route free access to the internet.
The £250,000 scheme will see digital communication systems fitted to four ScotRail trains running between Glasgow and Edinburgh, via Falkirk High.
Travellers will have faster access to email, internet and social media sites.
The trial was launched by Transport Minister Keith Brown. If successful, the scheme could be rolled out across the rest of the ScotRail network.
Speaking at the launch, Mr Brown said: "A major challenge for transport operators is how to ensure we embrace new technologies to allow passengers to get on with their busy lives while travelling.
First step
"Business organisations have been very clear that wi-fi access on commuter routes would boost competitiveness in Scotland and this pilot is the first step to delivering that.
"We are working towards bringing the internet to every corner of Scotland, including ensuring people can get online even when they're on the move, be that commuting to and from work or travelling socially."
ScotRail wants wi-fi users - who should be able to access the service on one in 10 trains between Glasgow and Edinburgh - to complete an online questionnaire.
Steve Montgomery, ScotRail's managing director, said: "Customers should look out for wi-fi signage on train doors and windows, particularly on the Edinburgh-Glasgow route.
"The feedback we receive will play an important role in shaping the next steps for improving internet connectivity on our trains."