Care home worker Stephen Murray raped dementia patient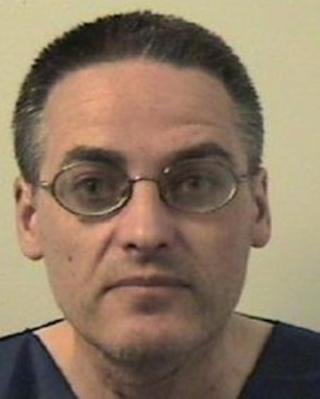 A care home worker has admitted raping a 65-year-old dementia patient and sexually abusing two women, aged 84 and 74, who had Alzheimer's.
Stephen Murray committed the offences at a care home in South Lanarkshire between December 2010 and April 2012, the High Court in Glasgow heard.
Judge Lord Turnbull placed the 44-year-old, from Larkhall, on the sex offenders register.
He deferred sentence on Murray, a first offender, until next month.
The court heard all three of his victims required round-the-clock care at the home in Lanarkshire, which has not been named for legal reasons.
It heard that Murray was caught with his trousers at his ankles in the room of the 65-year-old woman.
His victim was naked from the waist down.
Advocate depute Alison Di Rollo, prosecuting, said that Murray was caught by a nightshift colleague.
He was interviewed at Hamilton police station and admitted raping the woman.
While being questioned Murray admitted sexually abusing two other dementia patients.
In court, Murray pleaded guilty to raping the woman at the care home in April.
Murray also admitted sexually abusing two other residents.
The court heard that Murray had worked as a carer all his adult life since leaving school and had been at that care home for three years.
The prosecutor said: "He appeared to enjoy his work as a carer and was described as a 'happy-go-lucky guy' who was never depressed."
Ms Di Rollo added: "In view of the complainers severe dementia and communication difficulties, it has been impossible to assess the direct impact, if any, that the accused's offending has had on them."
She added: "The complainers' immediate families are shocked, disgusted and devastated by the offences."
Det Insp David Tassie, of Strathclyde Police, said: "We are grateful for the co-operation of the families in what was a very harrowing time for them and hope that this admission of guilt will assist them in coming to terms with the effects of these despicable crimes."
He added: "I would like to reassure the public that we are satisfied that we have captured and acted on all the available evidence and would like to also reassure that Strathclyde Police remain committed to keeping the public safe, no matter where they are in our community."