Jury out in 'Stockholm terror trial' of Nasserdine Menni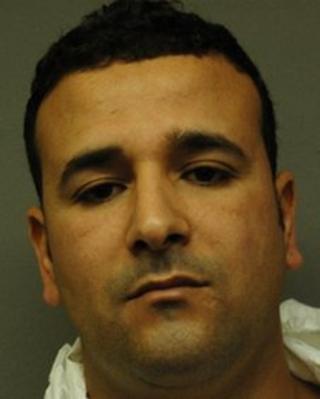 A jury is considering its verdict in the trial of a man accused of being involved in a terrorist conspiracy which led to an explosion in Stockholm.
Nasserdine Menni denies acting with Taimour Abdulwahab Abdaly, who is dead, to plan the explosion in December 2010.
He also denies transferring money to Abdaly, knowing that it would be used for terrorist purposes.
At the High Court in Glasgow, judge Lord Mathews told jurors to take "as much time as necessary".
Explosives allegations
Abdaly, from Luton in Bedfordshire, died in the Swedish capital in December 2010.
Mr Menni is accused of acting with him to further terrorist aims by criminal and other means including the use of explosive devices.
This offence is alleged to have been committed between 1 January 2003 and 8 March 2011 at addresses in Glasgow, England, Sweden, Syria and Iraq.
The charge against Mr Menni, who had been living in Glasgow, has various claims including an accusation that he repeatedly communicated with Abdaly to discuss means by which to pursue the conspiracy.
Mr Menni is also said to have transferred money to an account in the name of Taimour Abdulwahab.
He denies all charges against him.