Strathclyde Police to control Scots Olympic security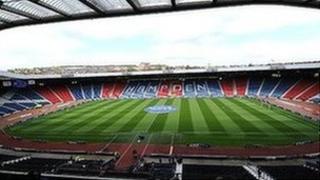 Strathclyde Police is to take control of security at Olympic venues in Scotland after security firm G4S could not meet commitments.
The move came days after G4S chief executive Nick Buckles described the firm's handling on London 2012 security as ''a humiliating shambles''.
Scotland's largest force confirmed last week it would deploy extra officers.
It does not envisage troops will be needed to bolster security - as in London, where 3,500 have been deployed.
In a statement, Strathclyde Police said: "Following recent developments surrounding security arrangements for the Olympic 2012 events in Glasgow, Chief Constable Stephen House has decided Strathclyde Police will assume primary responsibility for security at Olympic venues.
'Secure games'
"Strathclyde Police continues to work closely with the London Organising Committee of the Olympic Games and is absolutely committed to delivering a safe and secure games for competitors, spectators and everyone living in the force area.
"Extra officers will be deployed to these operations, however, this will have no impact on the level of service in our communities. At this time we do not anticipate that there will be any need for military involvement."
The statement said discussions were underway with Strathclyde Police Authority, the Scottish government and the National Olympic security co-ordinator to make sure all additional costs for the force would be "fully reimbursed".
Eight Olympic football matches are to be played at Hampden Stadium in Glasgow in July and August.