Four bids for Glasgow and Edinburgh local TV licences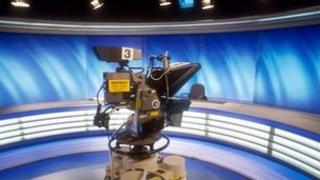 Glasgow and Edinburgh look set to have their own local TV stations after four rival groups applied for licences to run the proposed new services.
The four bidders for the Glasgow licence are STV's group GTV, Glasgow TV, Made in Glasgow and Metro8 Glasgow.
The four in Edinburgh are Edinburgh News Network, STV's group ETV, Made in Edinburgh and Metro8 Edinburgh.
Ofcom will now consider the merits of each bid before awarding licences. The stations could be on the air by 2013.
The Westminster government is offering licences in 21 UK towns and cities - 19 of which have attracted interest.
It believes the services could help re-engage people with local democracy and provide a useful public service.
Critics of the scheme fear local stations will not be commercially viable and will struggle to attract public interest.