Judge calls for report on Euan Craig's schoolboy killer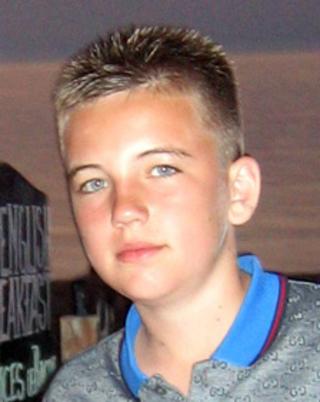 A judge has ordered a children's panel report on a teenager who admitted killing a boy he attacked at a school.
The 14-year-old, who cannot be named for legal reasons, punched Euan Craig, 14, at Rosshall Academy in the Crookston area of Glasgow on 23 May.
His victim died the following day after suffering serious head injuries.
The teenager, who admitted culpable homicide, was not present at the High Court in Glasgow when Lord Bracadale called for the report.
He was granted bail after entering his guilty plea last week and had been excused attendance.
During Thursday's hearing, Lord Bracadale said that he had reflected on the case and felt he needed the report in order to have the fullest possible information.
He said: "I shall seek the advice of the children's panel."
Lord Bracadale was asked by defence QC Ian Duguid if he thought it would be possible to get this information before the next calling of the case and replied: "I fail to see why the reporter cannot meet within three weeks.
"I will instruct my clerk to make it clear this has to be done."
Custodial sentence
When the 14-year-old pleaded guilty, Lord Bracadale warned him that a custodial sentence was the "likely outcome".
At that stage the judge simply called for background report on the teenager.
The court heard previously that Euan had been attending a PE class on the morning of the attack.
He and his friends began playing with a sponge ball while waiting for their teacher to arrive.
Slumped to ground
The killer entered the gym as Euan picked up the ball and threw it at a friend.
It missed him and struck the accused on the side of the face.
He then yelled at Euan, swore and asked what he was doing.
Euan was punched five times to the side of his head and during the attack he continued to apologise saying: 'Sorry, I didn't mean it. It was an accident."
Minutes after the attack Euan slumped to the ground.
A post-mortem examination found he died from bleeding in the brain.