Natasha Paton FAI: Teacher had 'no weather concerns'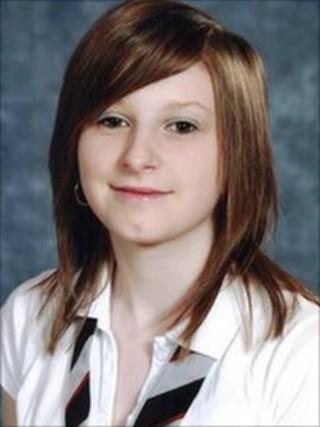 A teacher has told a court that he had no concerns about the weather before a school bus crashed during a snow storm, killing a 17-year-old pupil.
Peter Colquhoun, a physics teacher at Lanark Grammar School, was giving evidence at a fatal accident inquiry (FAI) into the death of Natasha Paton.
He said "snow happens in Scotland and people still complete their journeys".
Natasha died after a coach carrying 39 pupils and five staff hit a bridge and went into a river on 31 March 2010.
The 17-year-old, from Cleghorn, South Lanarkshire, was on a school trip to Alton Towers theme park in Staffordshire when the accident happened.
The driver lost control of the vehicle on a bend during treacherous conditions on the A73 at Wiston, near Biggar.
The bus collided with a bridge and tumbled down an embankment where the front end came to be submerged in the river.
The FAI at Lanark Sheriff Court continues.