Arrest over 'offensive' online Rangers tax case material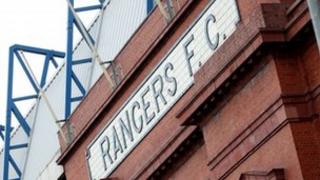 A man has been arrested in connection with allegations that offensive material had been posted online relating to the Rangers tax case.
Strathclyde Police said a 37-year-old from Glasgow had been arrested on Thursday by the national Football Co-ordination Unit.
He had attended Helen Street police office by arrangement.
A spokesman for the force said that a report would be submitted to the procurator fiscal.
It was announced on Tuesday that the former Rangers Football Club had won its appeal against a tax bill over its use of Employee Benefit Trusts.
The club, which is now in liquidation, used the scheme from 2001 to 2010 to make £47.65m in payments to players and staff in the form of tax-free loans.
HM Revenue and Customs had challenged the payments, but a First Tier Tax Tribunal (FTT) ruled the payments were loans that can be repaid.