Plug in for Glasgow 2014 Commonwealth Games energy centre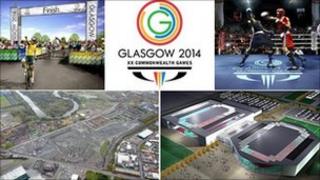 Glasgow's Emirates Arena and the 2014 Commonwealth Games Athletes' Village are to be connected to a district heating network to cut energy bills.
The city council has approved £3.67m to connect a purpose-built energy centre to the venues and support a long-term maintenance and operating contract.
The energy centre has a combined heat and power engine and three boilers.
It will provide hot water to the arena and village complex, which has about 700 homes and an elderly care home.
The Athletes' Village will be home to more than 4,500 athletes and officials during the 2014 Commonwealth Games.
After the games the accommodation units will become housing, with some being used as a care home for the elderly.
It is estimated that the energy centre will see a reduction in carbon emissions in the athletes' village of about 60%.