Glasgow primary and nursery schools to be rebuilt or revamped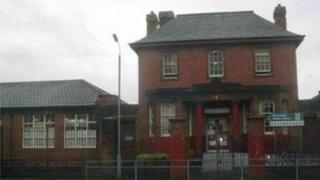 Scotland's largest local authority has committed to refurbishing or rebuilding all of its primary and nursery schools.
Glasgow City Council said the revamp was necessary to help cope with an expected population growth among under-12s over the next 10 years
The authority has already approved £5m to cover building survey, initial design and project management costs.
It hopes to announce the survey results, and estimated costs and completion dates, in the new year.
The move is part of the council's 2012-2017 education estate strategy, entitled "4 Rs for Glasgow - right schools, right size, right place, right time".
'Economic boost'
Councillor Stephen Curran, executive member for education and young people, said: "Our sole aim is to educate our children in buildings fit for purpose and I'm delighted with the announcement.
"In the last 12 years this council has spent more than £550m on improving Glasgow's schools and this has benefited over 100 establishments across the city.
"We have pledged to rebuild or refurbish every primary in the city, as well as every remaining early years and additional support for learning school (ASL)."
Mr Curran said the capital investment would also "provide a significant boost to the local economy".
Glasgow City Council said it would carry out consultations on how the refurbishment and rebuilding programme would affect individual establishments.
The authority currently has 138 primary schools, 46 ASL schools and 112 nurseries.