Man held after fire at Govan flats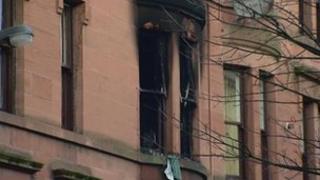 A man has been arrested after a fire was set in a tenement flat in the Govan area of Glasgow in the early hours of Wednesday.
The man was spotted by witnesses after curtains at the property were set on fire. A number of people were forced to flee the block of flats.
The emergency services were called out at about 05:30.
It is not thought anyone was injured in the incident.