Glasgow council leader Gordon Matheson reported over alleged indecency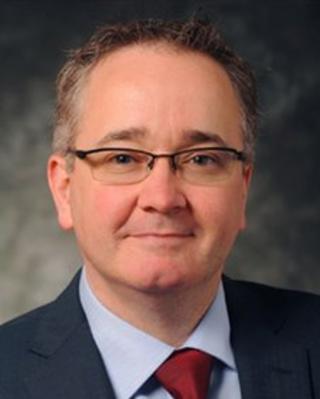 Glasgow City Council leader Gordon Matheson was reported to the procurator fiscal by police over an alleged indecency with another man.
Prosecutors decided to take no further action after concluding that there was "insufficient evidence that a crime had been committed".
The incident is alleged to have taken place in the Cathcart area in December.
Labour councillor Mr Matheson, 46, said he had fallen below his standards and apologised for cheating on his partner.
The city council leader said: "I have been having an affair. I have fallen below my own standards and my loving partner deserves better.
'Hurt and embarrassment'
"I am sorry for the hurt and embarrassment I have caused and I will do all I can to make up for it."
A spokeswoman for Strathclyde Police confirmed that the alleged incident had been reported to prosecutors.
She said: "A 38-year-old man and a 46-year-old man were the subject of a report to the procurator fiscal in relation to an alleged indecency in the Cathcart area of Glasgow on the 12 December 2012."
A spokesman for the Crown Office said: "The procurator fiscal at Glasgow received a report in relation to the conduct of a 46-year-old man and a 38-year-old man at Linn View, Glasgow, on 12 December 2012.
"The matter was fully considered by independent Crown counsel, who concluded that there was insufficient evidence that a crime had been committed."