Glasgow cash and carry House of Sher in administration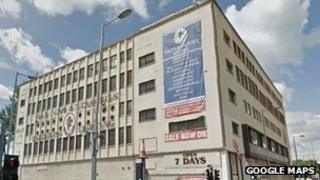 Glasgow-based cash and carry House of Sher has gone into administration with the loss of 10 jobs.
The business, which was established in 1985, sold DIY equipment and fancy goods from its Wallace Street base in the city's Tradeston area.
Administrator Ian Wright, of WRI, cited "historic issues regarding property transactions and legal actions".
He said online competition and the economic downturn had also hit the business hard.
"House of Sher is a well-regarded business in Glasgow and has been part of the retail fabric of the city for almost three decades," he said.
Reluctant decision
"However, there have been historic issues regarding property transactions, and legal actions relating to a number of these transactions and the costs associated with these legal proceedings have resulted in a shortage of working capital.
"The company has also been affected by the economic downturn and the reduction of footfall caused by the growth in online competition.
"Following pressure from creditors, the directors have reluctantly had to take this step to place the company into administration."
Mr Wright added: "We will now be taking steps to sell the assets of the company to realise as much as we can for the benefit of creditors."
The House of Sher is not part of the Sher Brothers group of companies, which also operate in Glasgow, although there are some common directors.