Carstairs boss Andreana Adamson to step aside during investigation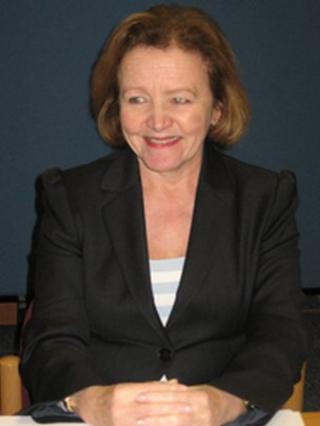 The chief executive of the State Hospital at Carstairs is to step aside while an independent investigation is carried out into bullying allegations.
BBC Scotland understands that an announcement about Andreana Adamson, who has been in post for more than 10 years, will be made later this week.
The development follows recent claims that some senior staff wrongly received payments totalling £50,000.
Carstairs houses some of Scotland's most dangerous criminals.
Allegations surfaced last year that senior management at the hospital had paid themselves thousands of pounds from a fund which allows an additional allowance to be given to staff who deal directly with rapists and murders.
'Legitimate' claims
The hospital's auditors KPMG were asked to look into the claims.
A spokesman for the Scottish Government said earlier this month that KPMG had concluded that the payments were "legitimate".
BBC Scotland understands that the board has now started the process to investigate claims of bullying by Ms Adamson, who oversaw a complete rebuild of the hospital complex and the transfer of many patients to medium secure units around the country.
Ms Adamson will step aside from her role until the investigation concludes.
A spokesman for the Scottish Government said: "An independent review found that there was no evidence of fraudulent activity at the State Hospital. We support the Chair's work to further review the governance practices."