Glasgow 2014: Organisers plan 'smoke-free' games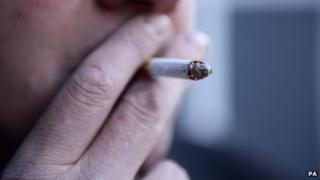 The organisers of the 2014 Commonwealth Games in Glasgow have said the event will be entirely "smoke-free".
It has decided to introduce tobacco controls at all competition venues and what it calls "venue perimeters".
The policy that has been drawn up meets the requirements of the World Health Organisation for a smoke-free sporting event.
The Scottish health minister Michael Matheson has praised the Games for its "progressive" smoking policy.
Glasgow 2014 Chief Executive David Grevemberg said: "Glasgow 2014 is supportive and keen to contribute to the Scottish government's long-term health ambitions in regard to smoking and consider our smoke-free policy as an appropriate step towards achieving those ends, while still ensuring the delivery of an outstanding Commonwealth Games."
In addition to the ban on smoking at venues, no tobacco products will be on sale at venues, accommodation areas and sales points controlled by the organising committee.
Mr Matheson said: "As a global celebration of sporting excellence, Glasgow 2014 recognises the harm caused by tobacco and is implementing a more progressive smoking policy for the Games than at any other major sporting event held in Scotland.
"Bold steps like prohibiting smoking in public areas around stadiums and stopping the sale of tobacco in Glasgow 2014 venues reduces the attractiveness of tobacco and reinforces the message to spectators and visitors, especially younger people, of the dangers of smoking."