Javaid Ali murder trial: Friend 'never saw' accused in shop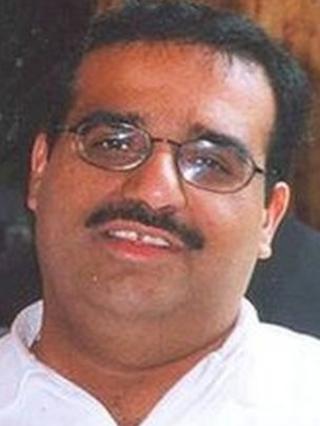 A friend of dead shopkeeper Javaid Ali has told a murder trial that he had never seen the accused in his shop.
Sam Jaconelli, 36, from Paisley, told the High Court in Glasgow that he spent about an hour a day in the shop.
He said in all that time he had never seen accused Lee Anderson or heard Mr Ali speak of him. The witness also said that Mr Ali sold cannabis from his van.
Mr Anderson, 31, denies murdering Mr Ali at Sunshine Grocers in Green Road, Paisley, on 15 June last year.
The shopkeeper was stabbed in neck during an attack at the shop.
This severed his carotid artery and resulted in massive blood loss from which he went into cardiac arrest.
As a result, Mr Ali suffered severe and permanent brain damage and died on 29 June 2012, after his life support was switched off.
Mr Jaconelli told the court that he was a good friend of 48-year-old Mr Ali and spent, on average, an hour a day chatting to him in the shop.
He said he also helped out on occasions serving behind the counter.
The witness was asked by prosecutor John Scullion if he knew Mr Anderson or had ever heard Mr Ali speak of him and he replied: "No, never."
Drugs van
Mr Jaconelli was then asked if he recognised Mr Anderson, who was sitting in the dock, and said that he did not.
Earlier Mr Jaconelli was asked by Mr Scullion: "Did Javaid Ali sell cannabis," and he replied: "He did."
Mr Scullion then asked: "Did he sell it from the shop," and Mr Jaconelli replied: "As far as I'm aware he sold from his van and not from the shop."
Mr Jaconelli was then asked if he bought cannabis from Mr Ali and said: "I did, yes, on a couple of occasions.
"I'd phone him up and ask and then I'd get him at his shop and he would go to his van and get it. He never actually sold it from the shop."
The trial before judge Sean Murphy QC continues.