Javaid Ali murder trial: 'No DNA link to accused'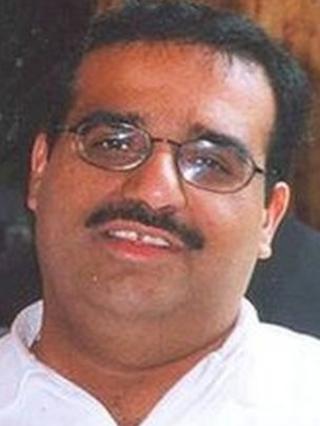 The Javaid Ali murder trial has heard that there is no DNA evidence linking the accused to the shopkeeper's death.
Forensic scientist Pauline McSorley told the High Court in Glasgow that she examined Sunshine Grocers where Mr Ali was stabbed on 15 June last year.
Under questioning, she confirmed that there was no DNA evidence linking accused Lee Anderson to the attack.
Mr Anderson denies murdering 48-year-old Mr Ali at his shop in Paisley by stabbing him on the neck.
Ms McSorley told the court that she went to Sunshine Grocers on 16 June and 2 July 2012, and on each occasion was there for a couple of hours.
She told prosecutor John Scullion that there was heavy blood-staining behind the counter where Mr Ali lay after being stabbed.
The jury heard that she also examined a black cash box which had a hinge out of alignment and a broken key in the lock.
Blood examined
Ms McSorley said: "There were dropped spots of blood on the outside of the cash box and on the inside in the cash tray."
She agreed that this meant the cash box must have been open when Mr Ali was stabbed.
The court heard that the blood found behind the counter and on the cash box belonged to Mr Ali.
Items, including a knife, which were seized from Mr Anderson's home in Paisley, were examined but none of the items had anything to connect them with Mr Ali.
Mr Scullion asked: "During the course of the investigation you had a sample of Lee Anderson's DNA. Was there anything to connect him with the attack on Javaid Ali," and she replied: "No there wasn't."
The court heard that scrapings were taken from under Mr Ali's fingernails.
His blood and some mixed DNA, that was unsuitable for comparison, were found.
Defence QC Brian McConnachie asked Ms McSorley if she had examined eight knives that were found in drains and gardens in Green Road, Paisley, and she said she had.
The QC then said: "There are no findings to indicate they have been used as a weapon in Mr Ali's attack or to connect them to Lee Anderson," and she said: "That's correct."
Mr Anderson denies all the charges against him.
The trial before temporary judge Sean Murphy continues.