Ryan Strang jailed for raping two former girlfriends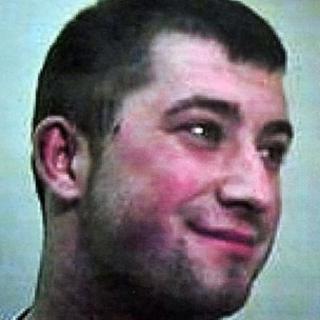 A man who raped and assaulted two of his partners and attacked a third has been jailed for eight years.
Ryan Strang, 26, from Provanmill, Glasgow, raped the women, who are aged 22 and 24, between 2009 and 2012.
He also assaulted the 24-year-old to the danger of her life. Strang attacked another woman, now aged 25, but was found not proven of raping her.
At the High Court in Glasgow, Strang was told he would be monitored for four years after his release from prison.
He was also placed on the sex offenders' register.
'Controlling and possessive'
Jailing him, judge Lord Armstrong told Strang: "The evidence showed that you were controlling and possessive.
"Your victims were three young women whom you were at different times in a relationship with.
"There is a worrying pattern in your behaviour towards young women."
The court heard how Strang's behaviour followed a pattern.
He would begin by calling the women names before carrying out the attacks.
His victims said that Strang was manipulative and controlling and could change in the click of a finger.
The 22-year-old rape victim said: "I said I didn't want sex and he was smirking."
She said he also told her: "You're mine, so it's not rape."
Dumb bell attack
The court heard the woman was so terrified of Strang that during one of the beatings he inflicted on her she tried to jump out of a window to get away from him.
The 24-year-old victim also said that Strang tried to run her down as she left a funeral with a friend.
Strang was cleared of this charge, but was convicted of hitting her with a 25 kilo dumb bell and perforating her eardrum.
In evidence Strang denied all the allegations against him.
He said that the women were lying because he had cheated on them.
The jury did not believe him and convicted him of rape and assault charges.
Strang was also found guilty of kicking another woman, who is now aged 25, in the stomach.
He was also accused of raping her in 2003, but the jury found the case against him not proven.