West Dunbartonshire Council alert over cold meat product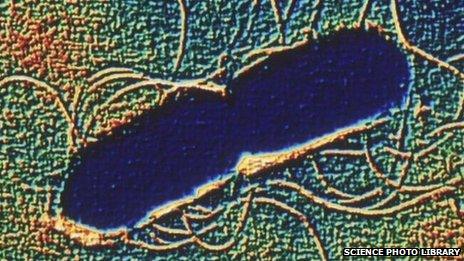 West Dunbartonshire Council has issued a safety alert over a cold meat product which could cause food poisoning.
The cooked and sliced meat, produced by Village Park Meats Ltd, may have been supplied to shops in the area.
Some batches have been recalled after the firm found inadequate controls were in place to prevent the growth of toxic bacterium Clostridium botulinum.
Alerts have also been issued about a fish dish from an unknown manufacturer and a soft drink laced with cocaine.
The fish balls, are purported to be manufactured by Chen Ji Foods Co Ltd.
An investigation by the Food Standards Agency, however, has been unable to find information on the manufacture or distribution of the food.
Residents are also being warned about the dangers of a Caribbean soft drink, labelled as Cole Cold Pear-D.
No shops or supermarkets in the West Dunbartonshire area are known to stock the fish balls or Cole Cold Pear-D drink but residents are being warned against making purchases should they see the products.
Related Internet Links
The BBC is not responsible for the content of external sites.