Boxing promoter Barry Hughes to appeal against fraud sentence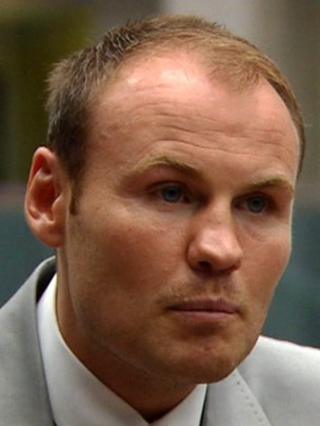 Scottish boxing promoter Barry Hughes is to appeal against his 43-month prison sentence for mortgage fraud and money laundering offences.
The 35-year-old had admitted illegally obtaining £1.2m for two mortgages and laundering £150,000 and using some of the cash to buy a £30,000 Rolex watch.
Hughes, from Inverclyde, has begun the process of appealing and is seeking to be released pending the outcome.
An appeal court judge will decide next week whether to grant release.
No date yet has been set for an appeal hearing.
False claims
Hughes, from Kilmacolm, pleaded guilty at Glasgow Sheriff Court last month following more than two and a half years of court proceedings,
He admitted fraudulently obtaining £1,287,955 for two mortgages.
The boxing promoter admitted lying on mortgage applications about his wife's income in January 2004 for one property in Bridge of Weir and in November 2006 for a second in Kilmacolm.
The father-of-four claimed his 37-year-old wife made £160,000 from her business McDonald Interiors - but divorce papers lodged by her in 2006 stated she was "financially dependent" on her husband.
Hughes also admitted two money laundering charges - for receiving £128,885 after selling a property and spending £30,000 towards a Rolex watch.
Charges against his wife Jacqueline were dropped.